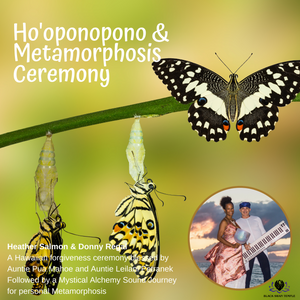 The Ho'oponopono Ceremony and accompanying chant were given to us by two Hawaiian Kahuna to share. Aunties Leilani and the late Pua Mahoe who sat with us in may ceremonies have blessed this offering.

Hawaiian's say, that you need to make things "pono" which means to make right and restore balance in our relationships.

This ceremony is journey of personal and collective forgiveness and reclaiming.

It's time to heal, forgive and release the past and reclaim our Divine birthright!